Oaksway Netball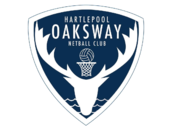 Oaksway Netball
Developing the netball talent of the future
News Report
Persimmon's Community Champions
Author: Phil Murray, 21/11/17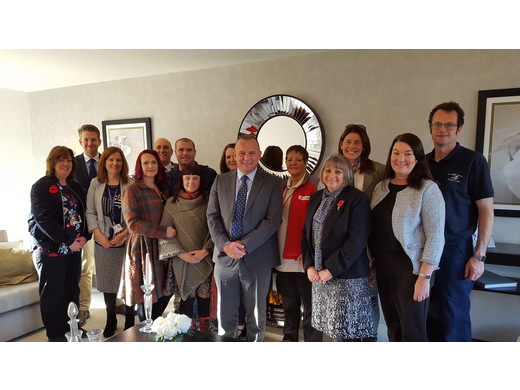 Housebuilder hosts meet and greet for region's charities and good causes
Charities and sporting groups gathered for a coffee and cake morning hosted by a leading regional housebuilder to celebrate their success in winning cash awards from two charity funds.
Organised by Persimmon Homes Teesside and hosted by director in charge Alan Hopwood, the event was an opportunity for representatives from about 20 different charities who have won funding as part of Persimmon's Community Champions and Healthy Communities initiatives.
Nationally, since the Community Champions programme launched, Persimmon Homes has donated more than £1,530,242 to local community groups, supported community groups and has received in excess 15,628 applications for donation money.
Persimmon Homes' new scheme, Healthy Communities, is donating a further £620,000 to support amateur youth sport and 240 youth teams and individuals will be supported by Healthy Communities during the lifespan of the campaign.
Speaking after the event Mr Hopwood said: "The event was truly humbling and we thoroughly enjoyed hearing about how our donations have supported so many charities and organisations that are committed to helping others and offering young people sporting opportunities.
"As a business, we work hard to build new homes and create communities across the UK. Our Community Champions programme means we can support people even further."
Persimmon Homes' latest scheme, Healthy Communities, was launched in May 2017.
Running alongside Community Champions, the programme is aimed at supporting amateur youth sport across the UK. Recently, the initiative has even received backing from former Middlesbrough football legend Alan Peacock, who said he was "proud" to be supporting Healthy Communities.
The scheme has been heavily funded with a £615,000 pot of money to be donated across England, Wales and Scotland to create opportunities across a wide range of sports by March 2018.
In total, 240 donations of £750 will be made to sporting groups to purchase kit and equipment, whilst 27 finalist donations will receive £5,000 each and there will also be two runner-up donations of £50,000 each. Finally, there will be a national prize of £200,000. To apply for a donation for either programme, visit persimmonhomes.com/charity
Follow the site to get the latest news and results straight to your email
Calendar
| Mon | Tue | Wed | Thu | Fri | Sat | Sun |
| --- | --- | --- | --- | --- | --- | --- |
| | | 1 | 2 | 3 | 4 | 5 |
| 6 | 7 | 8 | 9 | 10 | 11 | 12 |
| 13 | 14 | 15 | 16 | 17 | 18 | 19 |
| 20 | 21 | 22 | 23 | 24 | 25 | 26 |
| 27 | 28 | 29 | 30 | 31 | | |
Contact List